Sky Battles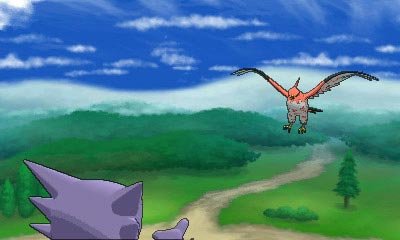 Sky Battles, Pokémon X e Y
É um novo tipo de batalha, introduzido em X e Y. Esses combates são acessíveis apenas aos monstrinhos do tipo voador ou aqueles pokémon que possuem a habilidade Levitate.
Horde Encounters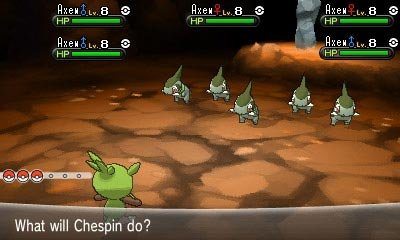 Horde Encounters, X and Y
É um novo tipo de encontro de monstrinhos selvagens. Os pokémons podem ser todos da mesma espécie ou diferentes. Golpes como Rock Slide, podem acertar todos os 5 monstrinhos selvagens encontrados.


Andando nos Pokémon
Gogoat
Por enquanto, foi confirmado que o personagem principal poderá montar em um Gogoat e andar com ele na cidade de Lumiose City. Mas acredita-se que este recurso estará disponível em outras áreas e para outros monstrinhos também, como Rhyhorn.


Rollerblades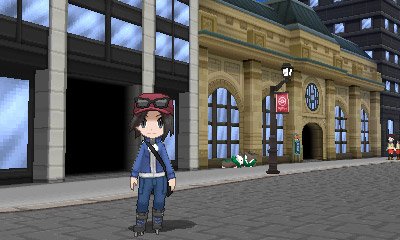 Lumiose City
São os
patins
, novos itens introduzidos que permitem uma locomoção mais rápida pelas rotas e cidades. Ainda não se sabe se eles substituíram a clássica bicicleta.
Seleção de Linguagem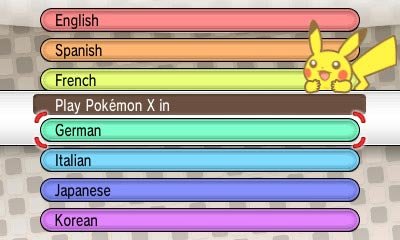 Seleção de Linguagem, Pokémon X e Y
Diferente das outras versões da série, Pokémon X e Y permitiram todos os jogadores do mundo escolher entre 7 línguas: Inglês, Espanhol, Francês, Alemão, Italiano, Japonês e Coreano.
Player Search System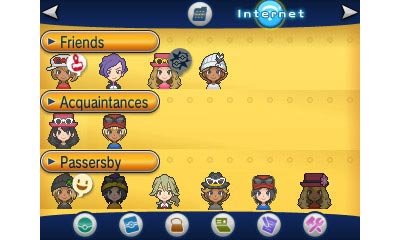 Player Search System, X and Y
O Player Search System é a ''evolução'' do C-Gear e permite que você interaja com vários jogadores através do wireless local ou através da Nintendo Wi-Fi Connection.
Existem três níveis de interatividade: ''Passe pelos jogadores que você acabou de encontrar'', ''Conhecidos'' e ''Amigos''. Amigos são determinados a partir de sua lista de amigos do 3DS, e você será solicitado após várias interações com a mesma pessoa. Você pode ter no máximo 100 amigos.
Além disso, você pode lutar e trocar com as pessoas que utilizam os PSS.



Customização dos Personagens